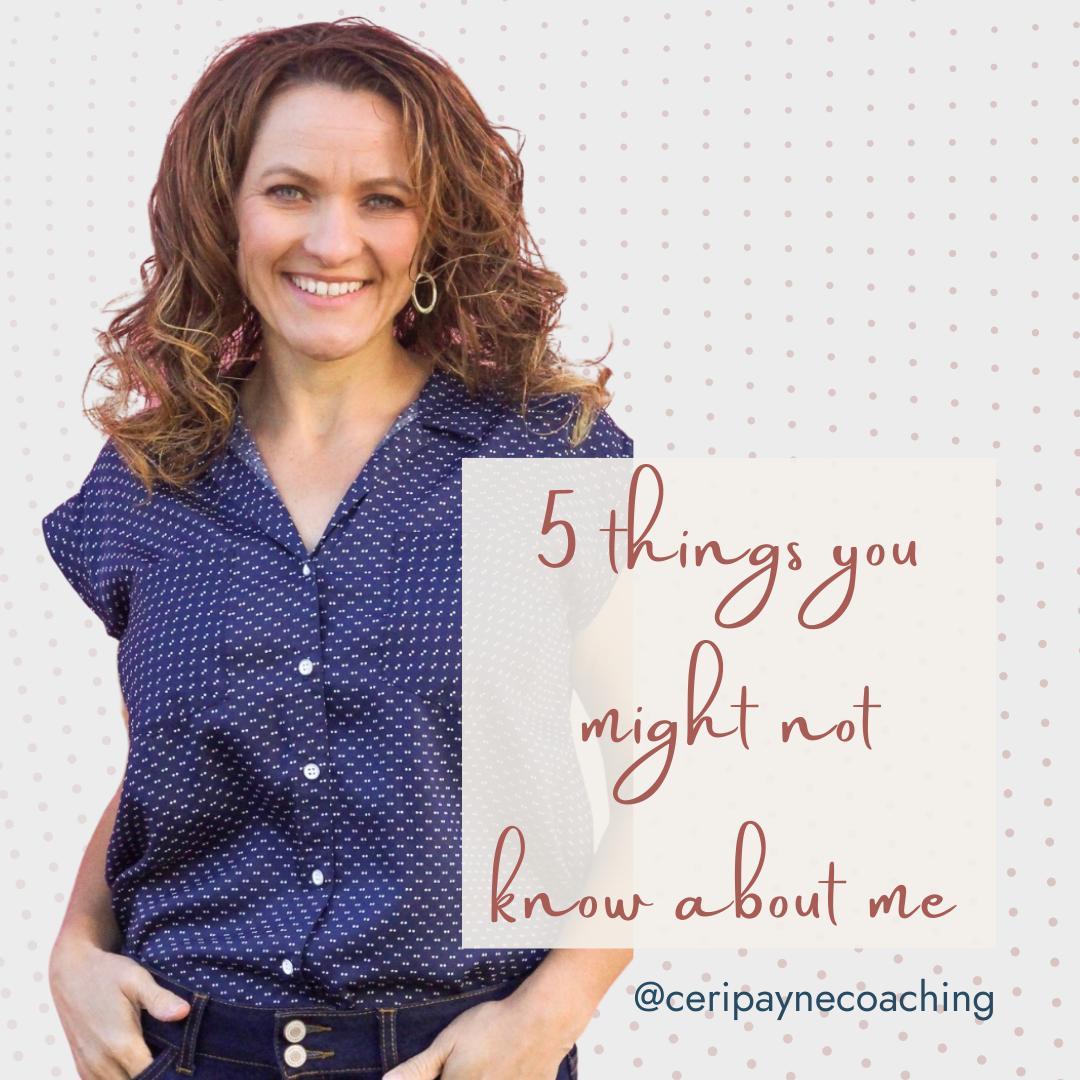 Did you know…
1. I grew up in a family of 4 girls and 2 boys? I am smack dab in the middle, although I am typed (have all the characteristics) of the oldest child. ⁠
⁠
2. On the enneagram tests I come out as an 8 and 1 equally. I see myself in both numbers although 8's tell me I am NOT and 8! 🤔 But @coachingwithjacqlin is very convinced that I am an 8. Any 1's out there? ⁠
⁠
3. If I had to eat only one cuisine type for the rest of my life it would certainly be Mexican food. If I had to choose one dessert it would be ice cream. You can have almost every other type of dessert in ice cream flavors. ⁠
⁠
4. When I married my husband, the deal was, he could never take me out of Arizona, he had to mow lawns, and he couldn't work nights. (I'm afraid of the dark) Just a few years into our marriage I was living in Wisconsin, mowing the lawn by myself, because he was at work, pulling an all-nighter at the clinic. I didn't get the things "I wanted" but I've received even better things in our marriage! ⁠
⁠
5. My first group Mastermind mind, "IN THE MIDDLE COLLABORATIVE MASTERMIND" Launches September 2021!
This small group mastermind is designed to help you do the work in your business and motherhood that you feel passionate about, create, hit goals, make money, NETWORK, MASTERMIND, and serve your clients without sacrificing the things you value most! And without confusion and overwhelm! ⁠
⁠
We will network, learn, create friendships, and grow our businesses together using our own strengths, interests, strategies, and techniques that work for YOU!! ⁠
⁠
Life is more than just our business! ⁠ Let's learn how to balance it!
⁠
Networking with friends, smart friends, that understand what you value most… success in both business and motherhood are the best kind of friends! ⁠