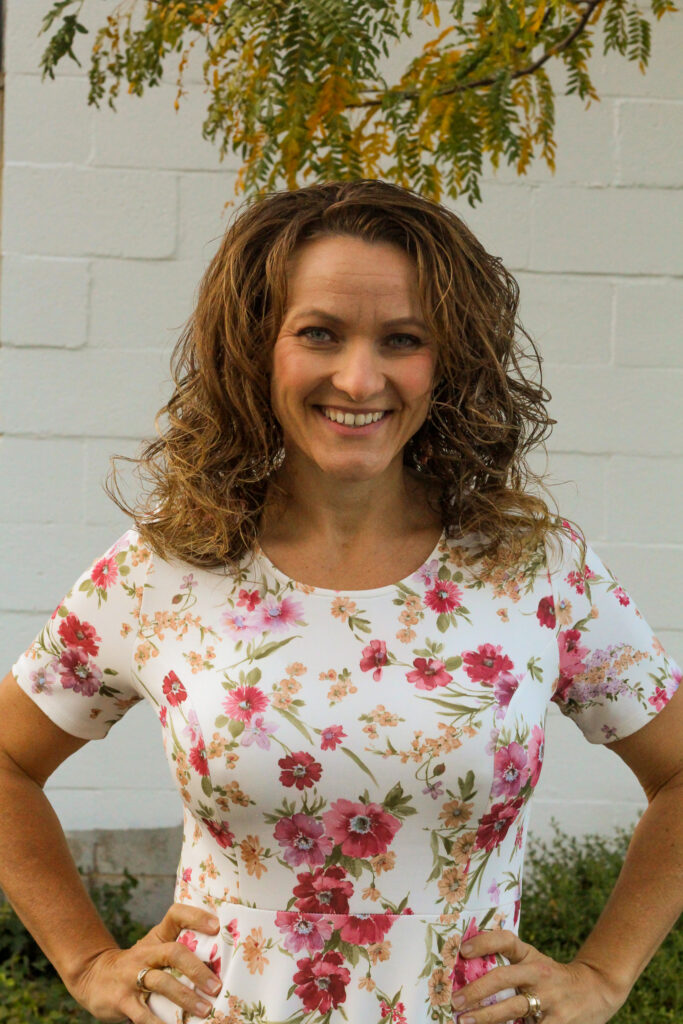 Does it seem like success in your business means having to sacrifice your family or vice versa?
If you're looking to end the stress of balancing your business and life goals with being a "good mom," then I invite you to read more about this 1-on-1 coaching program because what you'll discover is...
There IS Time for ALL the Things You Value
Do you feel stuck between growing your business and being the mom you want to be?
Up late most nights, finishing projects, work, and to-do lists. Your home is messier than you'd like and you haven't made time for yourself in so long. Kids' activities, cooking, errands, cleaning, late-night talks, church obligations, sales, marketing, planning, phone calls, projects, and the occasional guilty pleasure trip to the grocery store by yourself.
Does any of that sound familiar? 
The demands are never-ending. And it seems no matter how hard you work or how much you plan, there's just not enough time to be a great mom while you're growing yourself and your business.  
You may even struggle with feelings of guilt, resentment, frustration, or thoughts of regret…when you finally do get a spare minute to yourself while driving to the grocery store.
Growing A Business While Parenting Your Children Is Hard
That's why I teach tools and strategies to make hard things easier. 
It may sound a little impossible, and I've heard it before…
"But Ceri, my life is so stressful!  Whatever I do it always seems…
I don't have enough time for everything I need to do
My kids are very busy and often so needy
I'm constantly being interrupted
My husband is busy and it's hard to count on him for support
I want to create a schedule and stick to it, but it feel impossible
I don't know how to get organized and plan out my work day for success
I'm being pulled in so many directions at home and in my business
I want to be a better mom with more business growth but I have enough knowhow or energy
I can't keep burning the candle at both ends
I keep trying new things in my business without much success
I often feel like I don't know what I am doing
…But what if you could approach each day with energy and confidence knowing that you can have and be impactful in both your business and motherhood?
What if you woke up each day knowing the exact steps to take to be a great mom who is also a successful six-figure entrepreneur?
If You're Not Ready To Give Up On Yourself, Your Business, Or Your Dreams, You're In The Right Place
There's time for growing your business and being the mom you want to be. It is 100% possible! 
And, it's possible without sacrificing the things you value most or adding more to your already packed schedule.
Our coaching sessions will NOT focus on waking up before the sun or working late into the night. Our sessions will NOT give you "boot camp" hacks to motivate yourself to push past physical exhaustion. And we will NOT ignore your personal needs for self-care. Our health and sleep is valuable and we don't have to sacrifice either to achieve our dreams. You'll soon learn how to get everything done you want to accomplish within "normal" mother hours
If it's important to you we figure out how to get it done while making it feel easy and doable.
As a mom of 3, business owner, and an active member in my church and community, I grew my coaching business while also teaching school full-time and maintaining a healthy weight after losing 100 pounds. I've learned for myself simple strategies, intentional skills, and mindset techniques to help other women like you create more time, customize goals, and simplify schedules to fit their unique family and business needs. 
How you grow your business and show up for your children will look different from anyone else. But it doesn't mean that you will be any less successful in either role. 
As a coach who walks with you on this journey, I'll help you master these same simple tools and gain the skills that have helped myself and other successful women show up as the mom they want to be – with confidence in their decisions and motherhood, and without losing traction in their business.
If You Can Relate To Any Of The Following Then This Is The Coaching Program You've Been Searching For
You've felt disappointed, thinking there's got to be an easier way to accomplish both of these goals
You've set goals personally and professionally only to fall short 
There never seems to be enough time and you often stay up too late to get stuff done
You crave more life balance, time alone, and want to enjoy your motherhood more
Home life is crazy! You feel like you're doing the same things over and over for your kids, and sometimes you secretly just wish you could be working
You struggle to identify the next step to take in your business to help it grow
When you do create time for work, it seems there are constant interruptions from the kids which often makes you frustrated and resentful
You spend more time feeling confused and overwhelmed than you'd like
Working with Ceri has been the magic fairy dust that has finally made my business and motherhood coexist in a way that leaves me feeling successful at both (at least most of the time!) The most surprising part? Getting to this place hasn't required sacrificing every other thing that's important to me. Ceri gets to the point and makes sure every single session is valuable and outcome focused.
Jess Coppom
MakeAndDoCrew.com
How Does coaching with me work?
During our sessions, we'll work with your unique schedule and desires to create balance in your motherhood while strategically growing your business. We'll keep things focused and simple. 
Each week we will meet one-on-one via Zoom to discuss your needs, goals, and frustrations. And we'll develop the mindsets, schedules, simple actions and strategies to work on for the next week. 
At the end of our coaching, you'll be able to
streamline and manage your schedule and daily to-dos' in your motherhood and business
automate processes, remove unnecessary mental stress, stay committed to simple plans and schedules, and gain greater satisfaction in both your roles
have a greater effect in your motherhood and grow your business in less time
create the job descriptions and salary you desire in the amount of time you have to give
step into the role of CEO in motherhood and your business
discover time for your wants, needs, children, and business
utilize time with intention and purpose, gain confidence in your abilities, and move the needle in your home and business in less time than you thought possible
make intentional, impactful decisions quickly, and keep commitments to yourself
overcome doubt, fear, guilt, and confusion with my easy, yet impactful step by step process for creating balance and clarity in all areas of your life  
You will begin to feel motivated, confident, powerful, and content. You'll now have the skills and knowledge needed to not only grow your capacities in both your motherhood and business, but for growth in all areas of your life moving forward!
Find Out What We Can Accomplish In Under An Hour
To get started, click here to set up your free no-obligation consultation. We'll meet and discuss how to customize this program to fit your needs and schedule.  
I'm excited to show you how you can be effective in both your business and motherhood without sacrificing what matters most to you.
Motherhood and running a successful business are both very important to me. Having a coach who specializes in how these two areas directly impact each other has been incredibly valuable. The fulfillment and clarity that comes from finding this balance is absolutely worth the investment of coaching with Ceri. I would highly recommend her to other working moms who are looking to build a successful business, without sacrificing what they value most.
Lori Schlegel
OrganizingHabits.com
Growing your business and making good money while being a great mom is possible. The strategies, techniques, and insights you will develop working with me will impact and uplevel your entire life. Do it for you, do it for your kids and for their future. They deserve the mom you want to be and you deserve to make the money in your business that you desire. 
Investing in YOU changes everything!
Before meeting with Ceri I had a hard time conceptualizing how I was going to be a full time Mom & still grow my business. I was overwhelmed with the idea of juggling both roles but Ceri helped me organize my life and mind to see that it was ALL possible. I was allowed to choose BOTH. Ceri helped me implement a strategy to get my business and motherhood systemized so I could feel more confident in each role. The weekly accountability was invaluable, and knowing I had emotional support through these big changes was incredibly comforting. The experience I had while coaching with Ceri taught me more than I could have ever anticipated. I am grateful for the experience and am more capable than ever before.
Camille
Home & Life Coach
I love the wealth of ideas Ceri has. She is like a personal encyclopedia. She thinks of solutions that I have never thought of before. I love Ceri! She is a warm, intelligent, and powerful life coach!
Shannon
Certified Life Coach
Having Ceri coach me has been a gift...She is very insightful, and her training is accompanied by an innate wisdom. I have seen my growth over the past year and feel incredibly lucky to have found her! The sessions I have had with her have moved me to places I didn't know I could go...I have grown...a lot!  Thank you, Ceri!
Laurel
StudioL
Ceri is an amazing life coach! She helped me work through some of my most challenging mental blocks, and I will forever be thankful for the perspective she was able to give me. She is a natural at helping you rethink yourself to where you want to be in life. I highly recommend Ceri as a life coach for anyone.
Katie
Mom of Three
It's great to get an outside perspective on situations you may be facing in life! Ceri was able to help me narrow down and pinpoint some specific things and help me make some tough decisions in my home and business- I'd definitely recommend trying her out!
Whitney
@getfit_whit
Ceri has a unique way of looking at life, events, challenges, and opportunities. She is masterful at helping you to see beyond your self-inflicted roadblocks and conquer your dreams. You walk away feeling uplifted, motivated, and excited for the possibilities ahead.
Jerlyn
As a mother to three, a wife, college student, while working a demanding job, I felt stretched too thin, overwhelmed, and wasn't able to show up as my best in areas that I wanted to. Ceri helped me organize my thoughts, schedules, and priorities so that I could be the person I wanted to be in all the areas of my life. She helped me learn to show up 100% in each role! I have more confidence and trust in myself, and I've been happier, getting more done than I ever thought possible. She's got a talent for listening, helping, motivating, and believing in people! Schedule a session; you will be hooked, she's amazing! Thank you, Ceri.
Timari
Full-time Employee & Mom of Three
One of the things I love about my Life Coach Sessions with Ceri Payne is her ability to teach and apply the concepts, ideas, and principles to each individual person, no matter how diverse our backgrounds and walks of life might be. After years trying other things that always resulted in just temporary fixes, or just temporary "Band-Aids," I feel as though she has been teaching me how to truly get down to "the nitty-gritty," and is teaching me the tools to think, feel, and act in a way that can truly heal. I feel as if Ceri has helped me take off the dark blindfold of my thoughts, ideas, feelings, and untrue perceptions and has shined a light that I never could see or thought was possible. I will be forever grateful to how Ceri has taught me these life changing tools! -Forever Grateful to Ceri
Kimberley
Full-time Employee & Mom of Four
I can't express what a relief this change of thought and practice is. I am catching the vision already, and I have created so much time. Ceri Payne really is the best life coaching out there.
Julie
Life Coach & Mom of Six
From the first few minutes of our initial conversation, I knew I had connected with the person to help me with all the things I wanted to improve or change, but didn't know how or where to start. She's well trained in her craft, thorough, pointed in her questioning and counsel, and intuitively knows what I need to hear and how to present it to motivate me to do and be better. If you don't know whether or not you need a coach, you probably do! Reach out to her and see where it leads!!!
Jiggs
Full-time Employee & Father & Grandfather