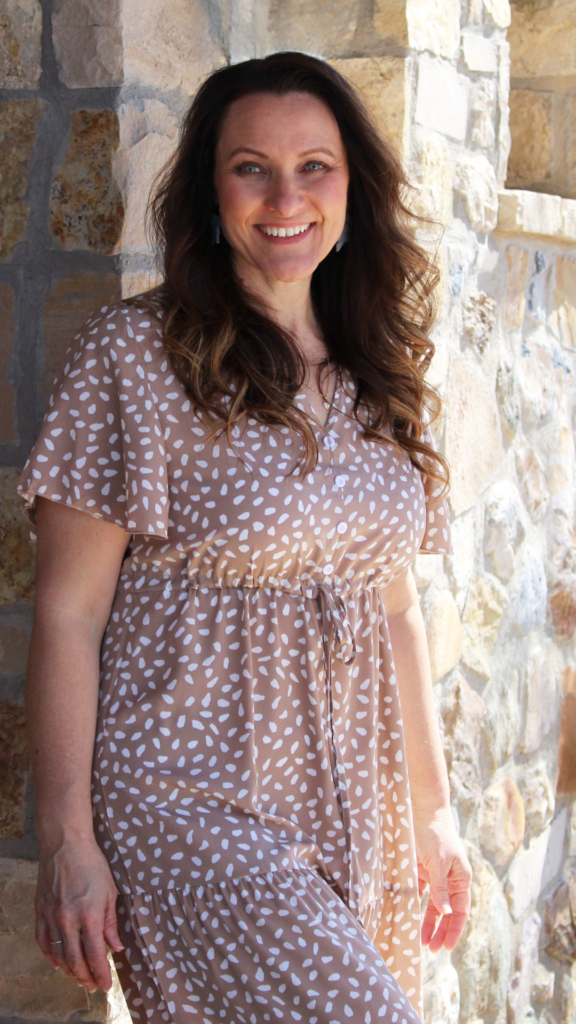 Does it feel like success in your business means having to sacrifice time with your family, time for yourself, or your sanity?
Ready to end the stress and chaos of balancing your successful business, life, goals, and parenting? I invite you to read more about my 1-on-1 coaching program! What you'll discover is...
There IS Time for ALL the Things You Prioritize!
Do you feel Overwhelmed by growing your business, Not having enough time, and trying to Balance Home Life?
Most nights, you're up late, finishing projects, work tasks, and to-do lists. Your home is messier than you'd like, and you haven't made time for yourself in so long.
Errands, sales, marketing, business planning, courses, networking, projects, cleaning, and self-care are all lacking and feel exhausting!
Despite your best intentions and efforts with planning, you can't seem to find enough time to get on top of it all.
You've tried scheduling, winging it, cutting things out, waking up earlier, working more hours, subscribing to "B- work," but nothing gives you the balance, peace, or the results you want long term.
The demands are never-ending. No matter how hard you work or how much you plan, there's just not enough time to do it all, be a good parent, take care of yourself, and continue to grow your successful business.
Your thoughts are spinning with feeling behind, overwhelmed, guilt, resentment, frustration, confusion, and not being "good enough."
There's hope! I understand what you're going through, and I have the solution!
Growing A Business While Balancing Your Life and Parenthood Can Feel Hard!
I teach tools, strategies, and mindset to make hard things easier. 
It may sound a little impossible, and I've heard it before…
But Ceri, my life is so stressful!  No matter what I do, it always seems…
I don't have enough time for everything I need to do
I feel stuck and overplanned, often going to bed exhausted, thinking that I didn't get enough accomplished
I'm constantly being interrupted and pulled in all sorts of directions
I want to create a schedule and stick to it, but it feels impossible & something always goes wrong
I don't know how to get organized and plan out my workday & life for success
I'm being pulled in so many directions at home and in my business
I don't have enough mental energy or time to figure things out
I'm burning the candle at both ends
I keep trying new strategies in my business, but things are taking longer than anticipated
I feel like I don't know what I am doing, and I don't know what to do next
What if you could approach each day with energy, direction, and confidence, knowing that you will have enough time to be impactful in your business, life, and parenting roles?
What if you woke up each day knowing the exact steps to take to have enough time to be a successful six-figure entrepreneur and enjoy all the other parts of your life?
This is what I teach, coach on, and help you achieve during our 1:1 time together!
If you're ready to go all in on yourself, your business, family, & dreams, let's get started!
There's enough time for growing your business, enjoying your life, and being the mom you want to be!
And, it's possible without sacrificing the things you value most or adding more to your already packed schedule.
Our coaching sessions will NOT focus on waking up before the sun or working late into the night. Our sessions will NOT give you "boot camp" hacks to motivate yourself to push past physical exhaustion. We will NOT ignore your personal desires for self-care, family, and other life goals. Your health, (both mental and physical), and sleep are valuable and we don't have to sacrifice either to achieve our dreams. You'll soon learn how to get everything done you want to accomplish within "normal" hours. 
If it's important to you we figure out how to get it done while making it feel easy and doable.
As a mom of 3, six-figure business owner, and an active member in my church and community, I grew my coaching business while also teaching school full-time and maintaining a healthy weight after losing 100 pounds. I've learned for myself simple strategies, intentional skills, and mindset techniques to help other successful women like you create more time, customize goals, and simplify schedules to fit their unique family and business needs. 
How you grow your business and show up for your family will look different from anyone else. But it doesn't mean that you will be any less successful in either role. 
As a coach who walks with you on this journey, I'll help you master these same simple tools and gain the skills that have helped me and other successful women have enough time to show up as the mom they want to be – with confidence in their decisions, time, and motherhood, without losing traction in their business.
I help you have enough time to enjoy the life you're so busy creating!  
If You Can Relate To Any Of The Following Then This Is The Coaching Program You've Been Searching For!
You've felt disappointed, thinking there's got to be an easier way, in less time to accomplish your goals.
You've set goals personally and professionally only to fall short because you don't have enough time.
You often stay up too late or skip important activities to get stuff done.
You crave more life balance, time alone, and want to be present and enjoy your life and motherhood more.
Homelife is crazy!  You feel like you're doing the same things over and over for your family, but not making progress or saving any time. 
You struggle to identify the next step to take in your business to help it grow.  Even if you knew, you doubt you have the time to make it happen.
When you do create time for work, it seems there are constant interruptions from the family which often makes you feel frustrated and resentful.
You spend more time feeling confused and overwhelmed than you'd like.
You want different results in life and business but don't think you have enough time to achieve them.
How Does coaching with me work?
During our sessions, we'll work with your unique schedule and desires to create balance in your motherhood & life, while strategically growing your business. We'll keep things focused, simple, and intentional. 
Each week we will meet one-on-one via Zoom or phone call to solve your problems, create goals, and dissolve time limitations.  We'll develop the mindsets, and schedules, and discover the simple actions and strategies to work on for the next week to grow your time, business, and relationships. 
At the end of our coaching, you'll be able to
streamline and manage your schedule and daily to-dos' in your business, life and parenting
automate processes, remove unnecessary mental stress, stay committed to simple plans and schedules, and gain greater satisfaction in all your life roles
have enough time to enjoy your daily life
create the business actions steps and salary you desire in the amount of time you have to give each day
step into the role of CEO in life and your business
discover time for your wants, needs, family, and business
utilize time with intention and purpose, gain confidence in your abilities, and move the needle in your home and business in less time than you thought possible
make intentional, impactful decisions quickly, and keep commitments to yourself
overcome doubt, fear, guilt, and confusion with my easy, yet impactful step by step process for discovering your priorities, to create balance and clarity in all areas of your life  
You will begin to feel motivated, confident, guided, and content. You'll develop the skills and knowledge needed to not only grow your capacities in both your motherhood and business, but for growth in all areas of your life moving forward!
Find Out What We Can Accomplish In Under An Hour
To get started, click here to set up your free no-obligation consultation. We'll meet and discuss how to customize coaching to fit your needs, wants, and schedule.  
I'm excited to show you how you can be effective in both your business and motherhood without sacrificing what matters most to you!
Growing your business without the overwhelm and making good money while being a great mom is possible. The strategies, techniques, and insights you will develop working with me will impact and uplevel your entire life. Do it for you, do it for your family, clients, and others that you care about. You deserve to have the time to be the mom you want to be, and you deserve to make the money in your business that you desire!
Investing in YOU changes everything!