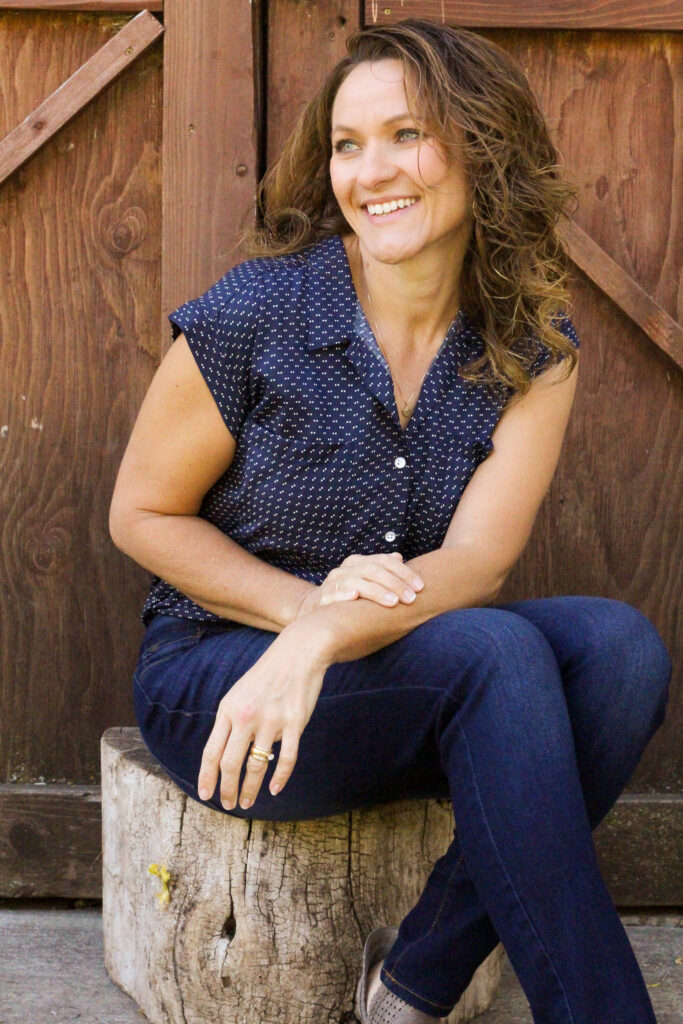 About Me
Hi! I'm Ceri Payne, M.Ed, the business coach for moms.
I went from a mostly satisfied, but wanting more stay at home mom of three adorable girls, to an amazing special education teacher, to an incredible certified life and business coach making 100K a year.
Why?
Because I wanted to.  I had a desire to make an even greater impact on this world while also being a fantastic mom and I knew there had to be a way to do both.
As a mom of three girls, married to an incredible man that is very busy climbing his career ladder, moving us 18 times in 16 years, I know what it feels like to want more, but not feel like it's totally possible.
I can help you streamline your schedules, intentions, priorities, confidence, know-how and your thinking so you can maximize your time, motherhood and business growth.
If you need more time to stop feeling overwhelmed, I got you.
If you need time to work on growing your business, I'm the best at finding it for you.
If you need more time to clean out that junk drawer, I'm here for that too.
Whatever business and motherhood growth you are not achieving because there's not enough time, you don't have enough energy, or you're wasting time believing you can't do it,  I can show you how to get it done without sacrificing your sleep, health, relationships, or motherhood.
In fact, it's what I make time for. I've created a coaching program to help women in business,  just like you, live their dream life by creating a thriving business while being the mom they what to be. It's truly an honor to help other moms, moms, just like you, let go of the fear that's holding them back from being the influence they were meant to be in this world.
If you think time, scheduling, understanding, business or parenting know-how are the reason, I can solve that for you!  I help you create more intentional time, strategy, and growth in your business, life, and motherhood so you can accomplish all the things that are important to you.
Let's get your business on track to make great money while being an amazing mom!
Create the Business and motherhood you desire without sacrificing your health, sleep, or Relationships.
I help women stop feeling overwhelmed, busy, exhausted, and unorganized. I help them create the life, motherhood, and business they desire.
If you desire more time, organization, less on you to-do list, more money, strategy, business growth, and intentional results in your business and want to feel like you're doing it while being a great mother, you're in the right place.
Become a great mother while making good money in your business.
Click on the button below for a complimentary session to learn more about my one-on-one coaching package.
In this session, we will discover where your time is going, how to create more of it, and how to use it with intention to grow your business and motherhood.
Maximize your time, use it intentionally
All too often, mompreneurs give up before they really have the chance to make their dreams their reality because they don't think they have enough time to get it all done.
If you're almost ready to throw in the towel, tired of feeling overwhelmed and confused, not sure how to fit in all that you want to do, then you're in the right place.
As someone who has learned to maximize my time, use it with full purpose and intention, to get everything done each day, my passion is to show others hows it's possible for them to have these same results in their life as well!
Teaching you to master your time, be confident in your decisions making process, simple and strategically grow your business with power and purpose, and belief in yourself is what I enjoy helping other women learn.
How it works to work with me
I work with clients all over the world using Zoom, a video conference service.
These virtual appointments are such a time-saver. There's no traveling to a specific office location, or need to get a babysitter. Heck, you don't even have to put on make-up or real clothes if you don't want to.
If you're ready to create the time and schedule you need to start being a great mom that makes good money in her business without feeling guilty,
click Below to schedule your Complimentary session
Stop making excuses about time.
NOW IS THE TIME!
I promise, the 50 minutes you spend in this FREE session will save you hours.