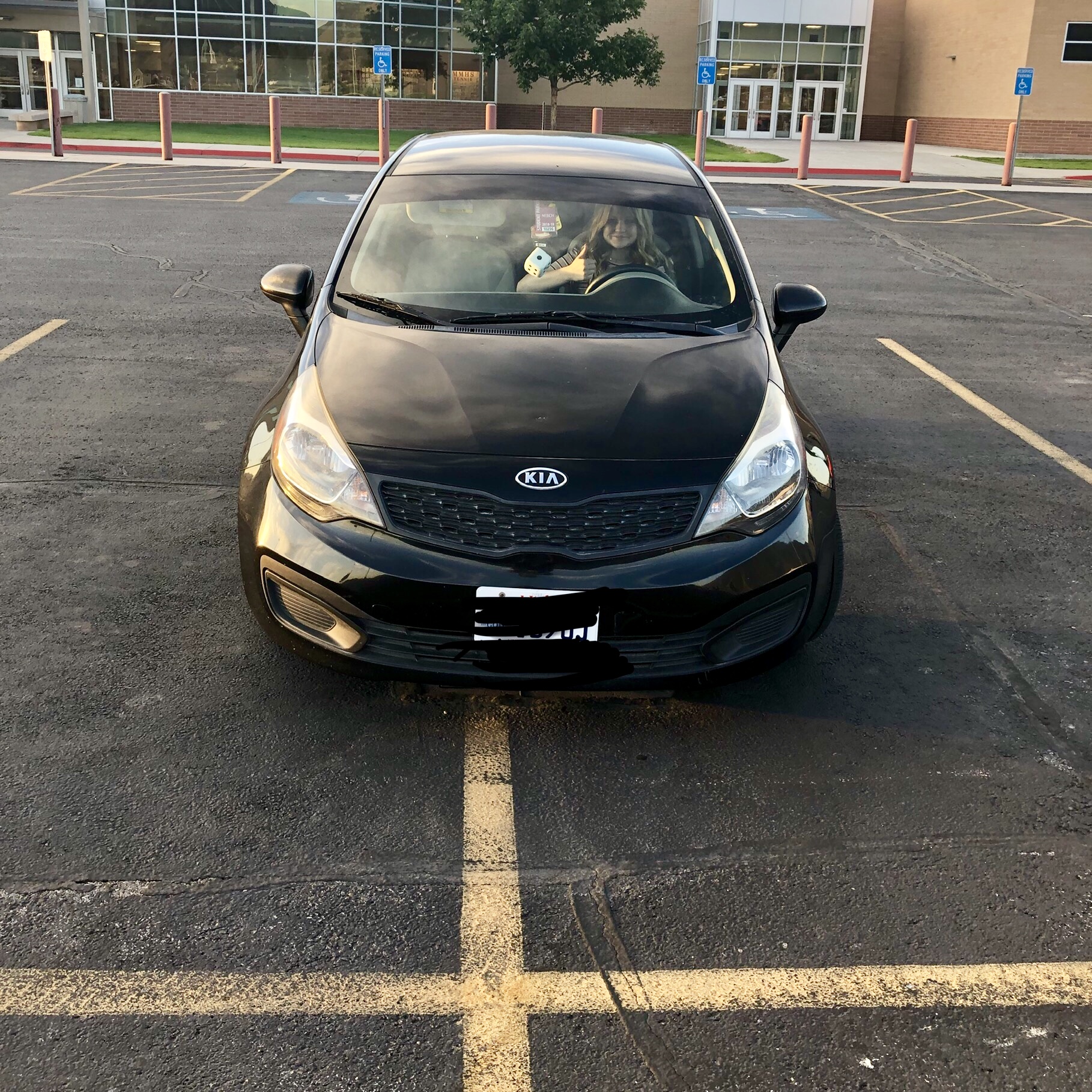 The Parking Space and the Teenage Driver
I recently had the opportunity to help my 15-year-old learn how to park a car.
As she unsuccessfully tried over and over 𝐀𝐍𝐃 𝐎𝐕𝐄𝐑 to park between two lines, I finally decided to ask her,
"𝘞𝘩𝘢𝘵 𝘱𝘢𝘳𝘬𝘪𝘯𝘨 𝘴𝘱𝘰𝘵 𝘢𝘳𝘦 𝘺𝘰𝘶 𝘢𝘪𝘮𝘪𝘯𝘨 𝘧𝘰𝘳?"
Her reply, "𝘞𝘩𝘪𝘤𝘩𝘦𝘷𝘦𝘳 𝘰𝘯𝘦 𝘐 𝘦𝘯𝘥 𝘶𝘱 𝘪𝘯!"
If we are not aiming for a specific "parking spot" in life, how will we know the actions to take (when to swing the car out, when to turn the wheel, when to straighten the wheel, what speed to go) to allow us to end up in the "space" we want?
𝐀𝐫𝐞 𝐲𝐨𝐮 𝐰𝐢𝐥𝐥𝐢𝐧𝐠 𝐭𝐨 𝐛𝐞 𝐢𝐧 𝐰𝐡𝐢𝐜𝐡𝐞𝐯𝐞𝐫 𝐬𝐩𝐨𝐭 𝐲𝐨𝐮 𝐡𝐚𝐩𝐩𝐞𝐧 𝐭𝐨 𝐥𝐚𝐧𝐝 𝐢𝐧, or do you want to take control and be in the spot you WANT to be?
𝐆𝐨𝐚𝐥𝐬 𝐠𝐢𝐯𝐞 𝐮𝐬 𝐟𝐨𝐜𝐮𝐬, 𝐬𝐨𝐦𝐞𝐭𝐡𝐢𝐧𝐠 𝐭𝐨 𝐚𝐢𝐦 𝐟𝐨𝐫, 𝐚 𝐝𝐞𝐬𝐭𝐢𝐧𝐚𝐭𝐢𝐨𝐧.
Decide ahead of time which parking spot you're aiming for so that you can create a game plan to navigate into that spot successfully.